WE FOUND THE DEVICE TO BE EXTREMELY FAST, EASY, SAFE AND ACCURATE
C-Gap is Accurate to within 1mm and able to measure CSS's between 6 mm and 255 mm.
C-Gap allows to CSS measurements from top of the crusher just required to hang a sensor down into crushing chamber. This ability allows to stay away from dangerous operations such as approaching to the crushing chamber form the bottom of crusher.
Considering cone crushers, it is not needed to use lead pieces anymore with C-Gap. Therefore, all potential problems arises from lead melting or disposal are being avoided. Some safer methods cold be there which are not that much risky such as aluminum folio, but this kind of methods are not as accurate as C-Gap since some of the deformation is being adsorbed by the material.
Moreover, C-Gap helps to have a better control over the process. Being a fast and easy procedure, measurements can be repeated every week, day or shift. There is no additional cost of a new measurement, and one person may complete the measurement in seconds.
Richwood Bant Konveyör Ürünleri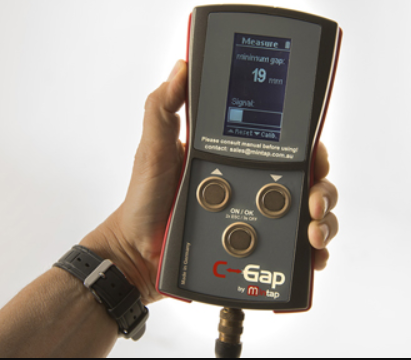 C-GAP Kırma Açıklığı Ölçüm